Hello everybody, and welcome to Movies, Math, and More Monday!
First, Andy fills everybody in on YEP's new leadership program. We encourage all of our students to check it out to see if you're interested!
Then, see what Jennifer has to say about the movie Pocahontas, which turns out to have many great examples of leadership!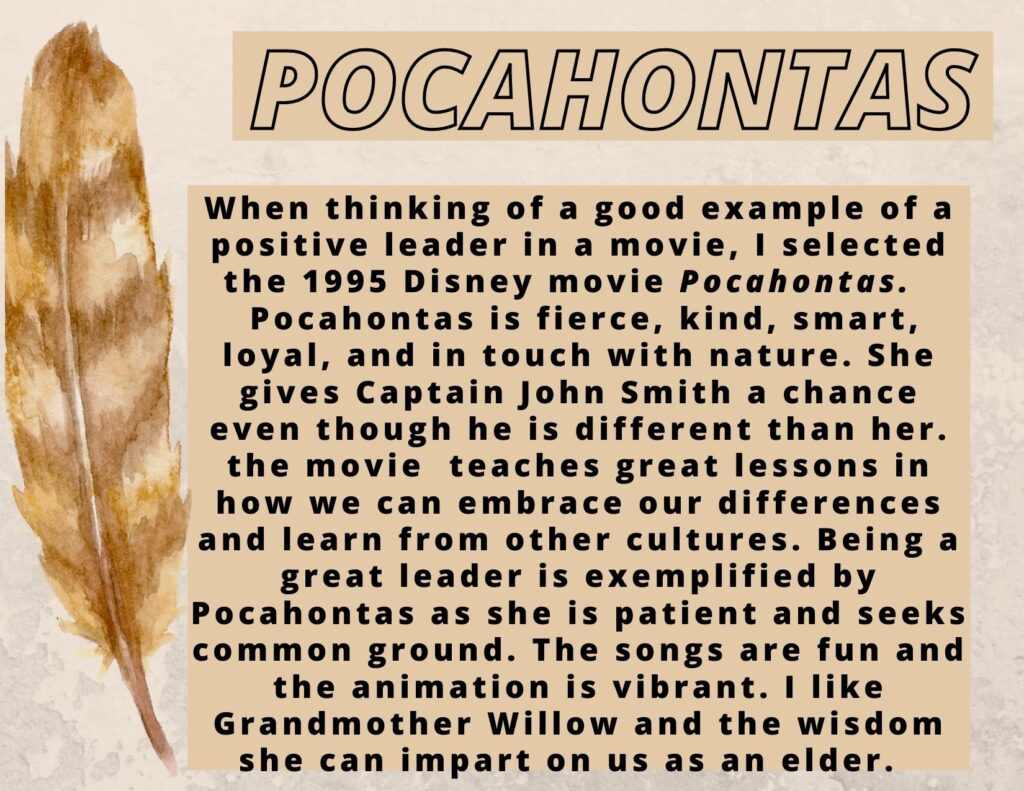 Next, Andy talks the real leader of the Scooby gang, Velma!
Bonus math questions. Get an extra point each for answering these questions:
• Some say communication is the most important skill a leader needs. How many Vowels are in the word Communication?
• A good leader needs to have a plan for the future. If I plan one group meeting every 5 days for a year, how many meetings will I have?
To send us your answers, you can fill out the message form on the Contact page above or send an email to any YEP advisor. However we get your answers, we'll make sure you get your points.
Thanks, and have a great day,
The YEP Team
Andy, Jennifer, Kathy, and Kenzie