Hello everybody, and welcome to Fun Friday!
First, we have our weekly student slideshow.
Have you ever wondered how many genres of music there are? Check out this extensive list Here. You may just find a new style of music that strikes a chord with your heart!
Music is important in many cultures around the world. Check out This look at different types of musical instruments that are being played across the globe!
Are you looking for a feel-good movie? Check out Coco! This movie displays the connections of culture, family, and dreams, together with an inspiring tale of how one boy used music to pursue the calls of his heart.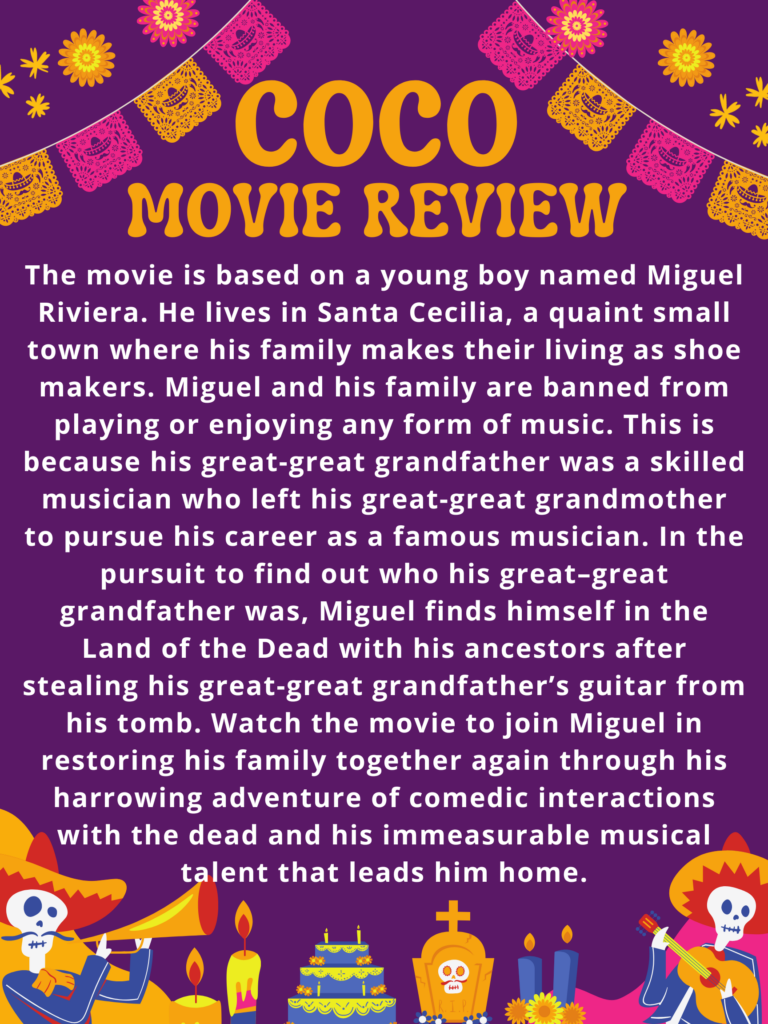 Thanks, and have a great weekend,
The YEP Team
Abigail, Andy, and Kathy