Hello everybody, and welcome to Fun Friday!
First, we have our weekly student slideshow.
Then, whether you want to read all the books or take it easy by watching the movies, see what we have to say about the Chronicles of Narnia series.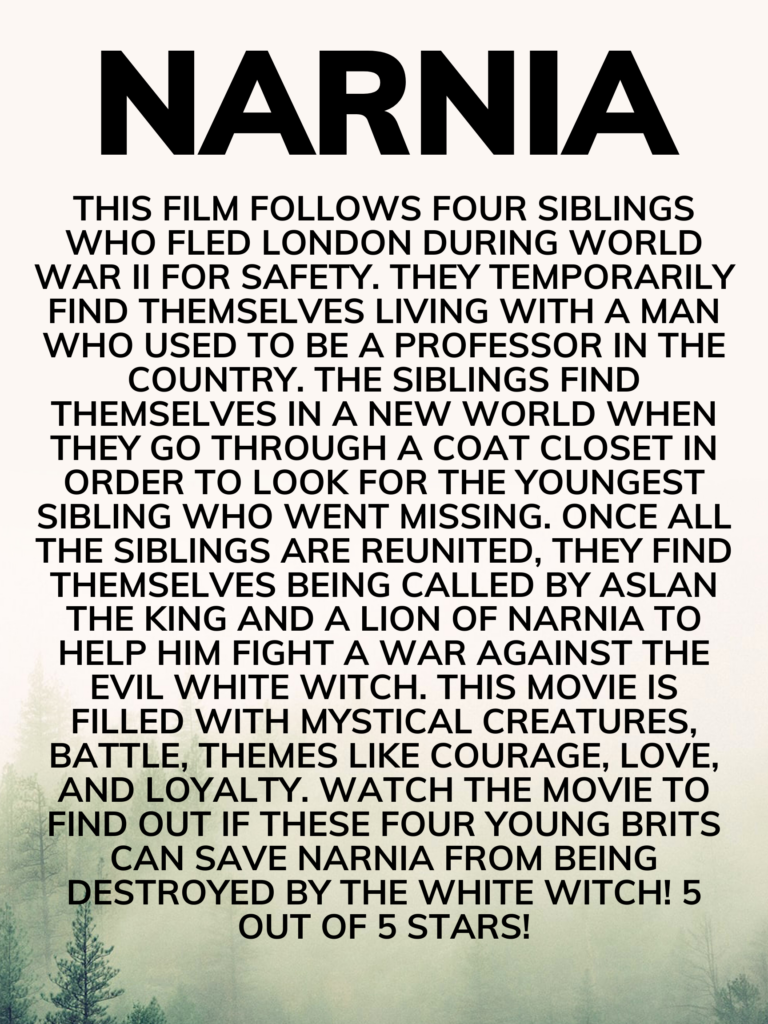 What are the Key Differences between the Narnia Books and Movies? Look Here!
Into the classics? Check out this List of Timeless Reads that have shaped the past few generations!
Are you looking for a place near you to scope out a good story?" Check out your local libraries in Menomonie, Elk Mound, and Boyceville!
Thanks, and have a great weekend,
The YEP Team
Abigail, Andy, and Kathy