Hello everybody, and welcome to Fun Friday!
First, check out Jennifer's review of Frozen 2.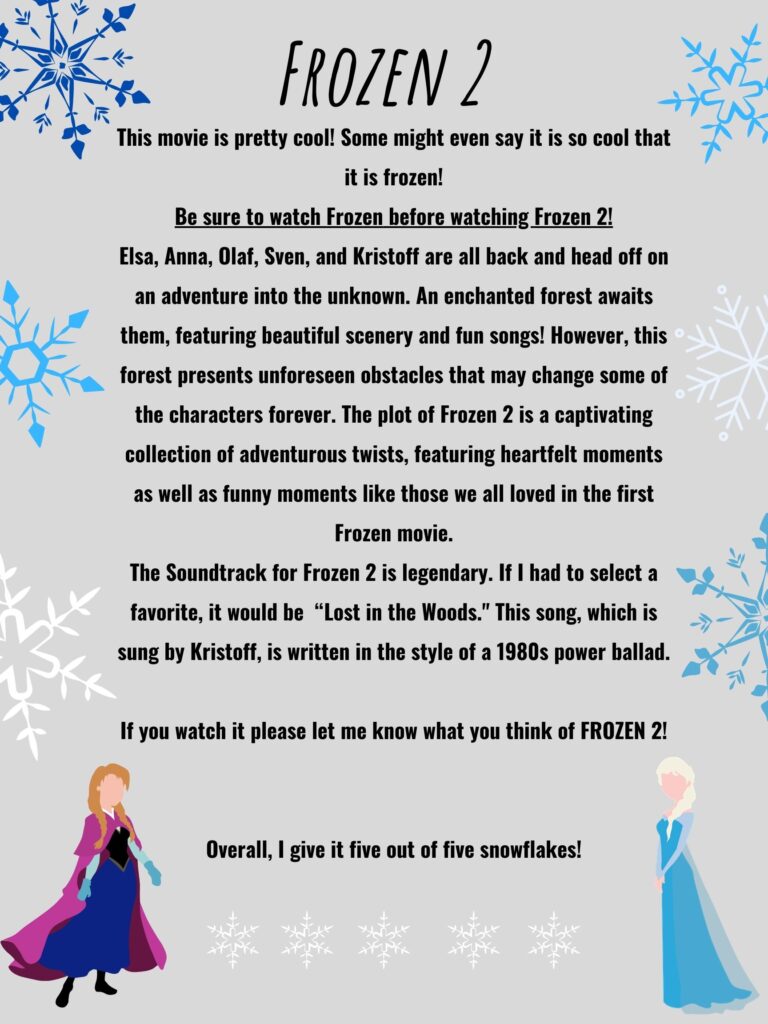 If you'd like to prove what you know about Frozen, check out this Frozen Quiz!
Then, try out this Winter Word Search! Enter the Game Pin 278345 and use your First Name and Last Initial for "Guest Access" to get counted for points.
Thanks, and have a great weekend,
The YEP Team
Andy, Jennifer, Kathy, and Kenzie