Hello everybody, and welcome to Fun Friday!
Due to weather, we didn't meet with enough students this week to have a slideshow, but we expect to have that feature back next week. Don't worry, we still have more than enough Fun content to finish the week.
If you'd like to learn more about any of the amazing animals on the Endangered Species List, as well as what can be done to help them, check out this link from The World Wildlife Fund.
If you think you're smart, test your knowledge with WWF's Animal Trivia.
Looking for a fun game to play? Try out This Word Search that includes the names of many different bird species! How many can you find?
Finally, check out Abigail's review of the fun movie Vivo!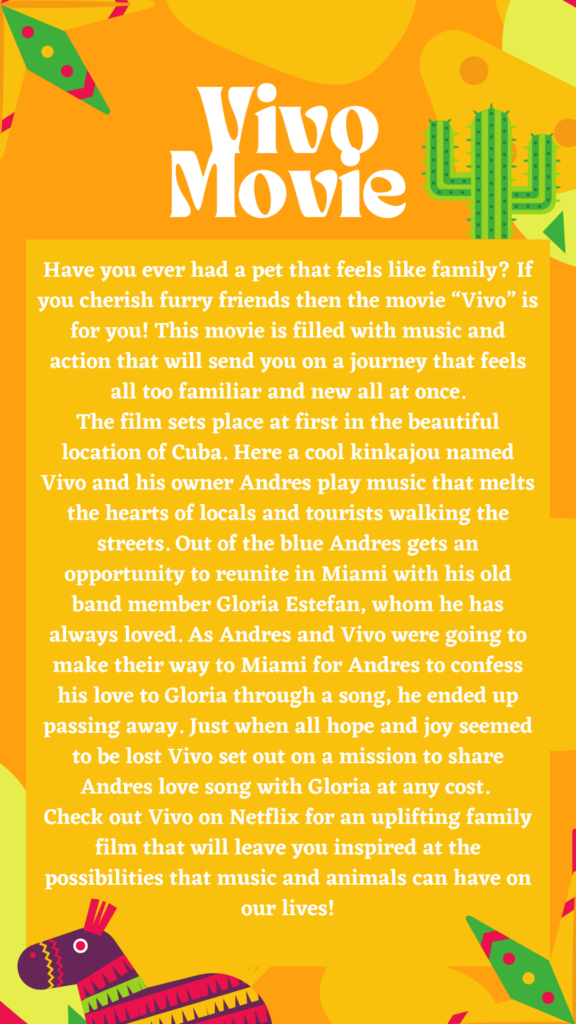 Thanks, and have a great weekend,
The YEP Team
Abigail, Andy, and Kathy