Hello everybody, and welcome to Fun Friday!
Looking for some fun experiments to pass this time this summer? Check out These Activities you can do from home to learn about the weather!
We all know Midwesterners love to talk about the weather. During your next Midwest conversation, impress people with these Fun Weather Facts!
Wondering what to do on your next rainy day at home? Watch the movie, Cloudy with a Chance of Meatballs! Warning you will get hungry watching this movie so have snacks prepared ahead of time.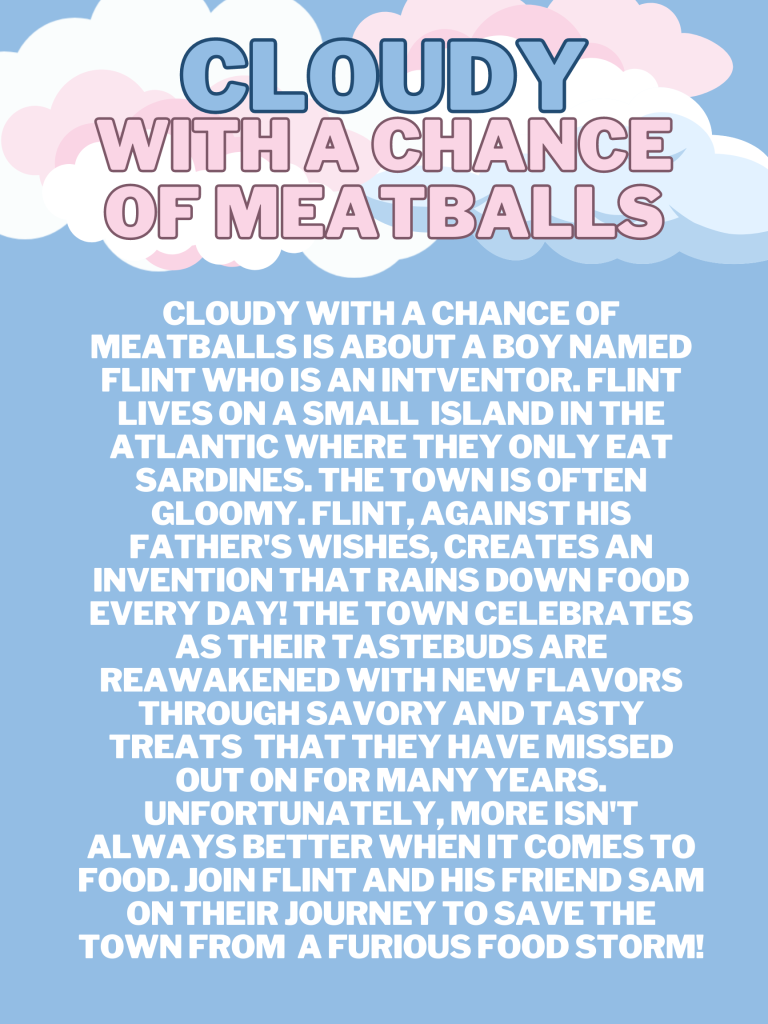 Movie Trailer: Link