Hello everybody, and welcome to Fun Friday!
To get started, take a look at Kenzie's review of the movie Rio!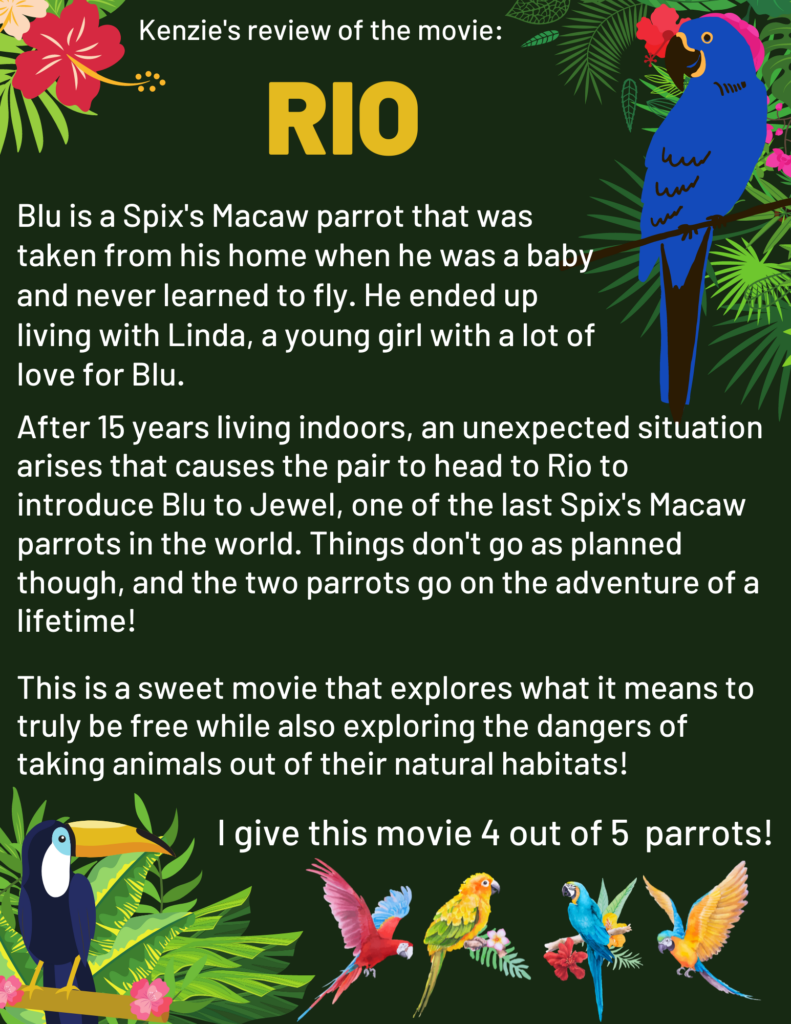 Have you ever wanted to know what kind of bird you would be? Find out here, and let us know what your results are for some extra points!
Looking for a fun game to play? Try out this word search that includes the names of many different bird species! How many could you find? Let us know, and we'll send some extra points your way.
Thanks, and have a great weekend,
The YEP Team
Andy, Kathy, and Kenzie