Hello everybody, and welcome to Fun Friday!
Do you like ghost stories, but also have little brothers or sisters who get scared easily? No problem, we've got you covered with some Ghost Stories for All Ages.
Are you hoping to catch a ghost? We have good news, because many claim there are a few Haunted Places in Dunn County. 
Finally, Abigail found us a fun, classic ghost movie: Casper Meets Wendy. Watch the Trailer Here, and check out her review below.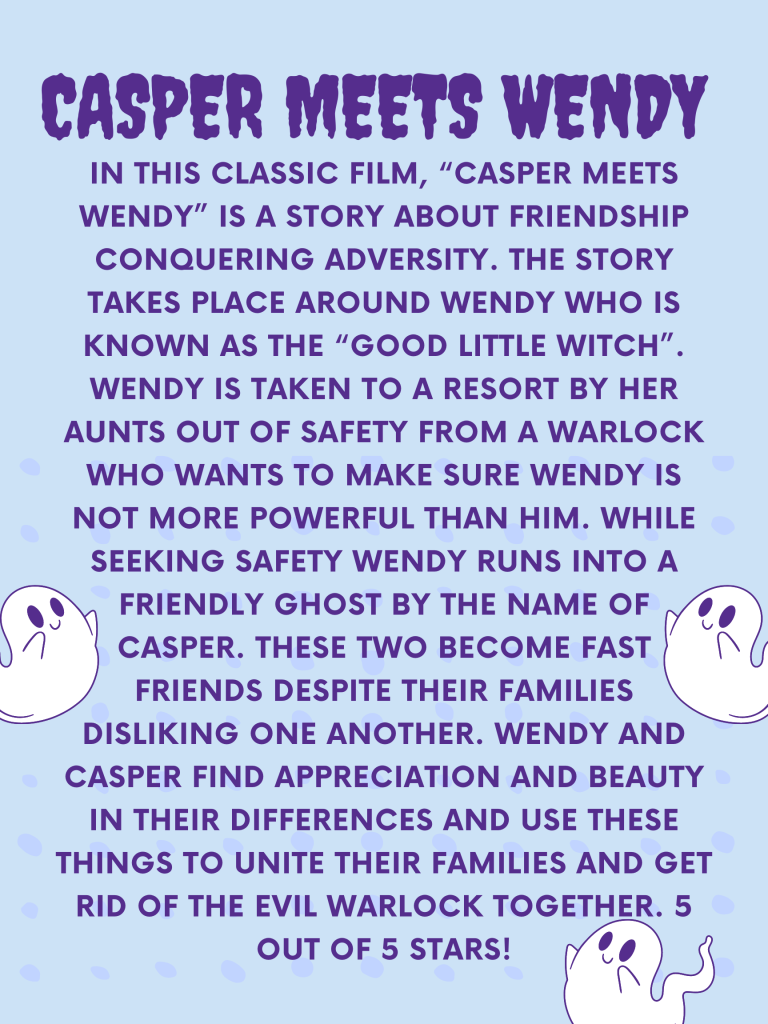 Thanks, and have a great weekend,
The YEP Team
Abigail, Andy, and Kathy