Hello everybody, and welcome to Fun Friday!
First, we have our weekly student slideshow.
Curious what type of exotic pets are out there? Check out some spectacular pets some people have Here!
There are so many types of animals out there. Check out this A-Z list!
Finally, for anybody curious about what it might be like to have a pet crocodile, check out this movie review (along with the movie trailer below).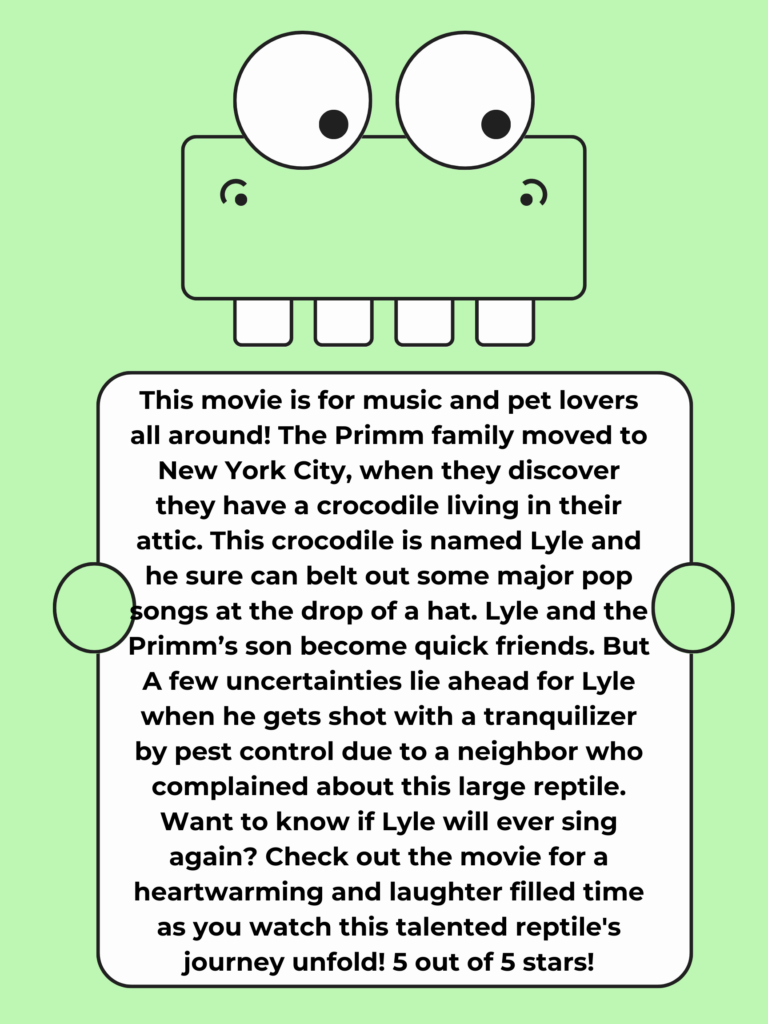 Lyle, Lyle, Crocodile Trailer: Here
Thanks, and have a great weekend,
The YEP Team
Abigail, Andy, and Kathy/