Hello Everybody, and welcome to another Movies, Math, and More Monday.
This week our theme is Fantasy Fun. Don't forget, if any students have anything they think will fit in the category, feel free to share them with us, and we could post them on Thursday!
First we have Kenzie's review of the Amulet series of graphic novels:
We also have Jennifer's review of the recently released Disney movie Onward: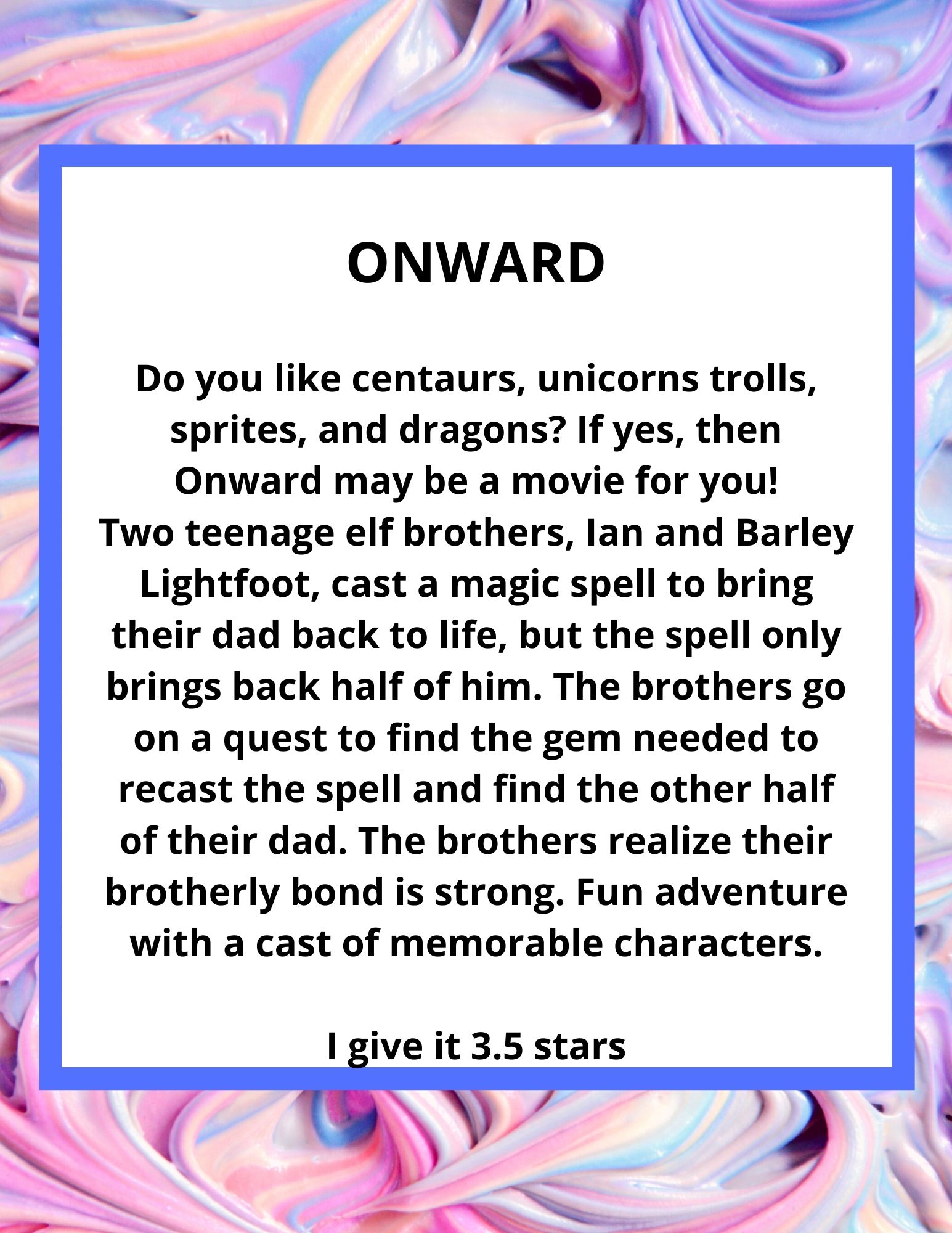 And finally, we have Kathy's review of How to Train Your Dragon:
If you want more cool stuff related to the movies we mentioned here, check out the links below for a ton of other websites that include recipes, coloring pages, and behind the scenes info.
ONWARD Movie Information
Official Onward trailer
BAKING FUN
How to make Onward Cookies
Making ONWARD Pancakes and Phoenix Gem
ART FUN
Onward Coloring Pages and Activities
How to draw Barley from Onward
How To Train Your Dragon Coloring Sheets

Scroll down the page until the coloring page that you want. Right click on It and select copy image. Open a Word document. Right click and select paste. And you're ready to print and color the sheet! (If you don't have access to a printer at your home, send Kathy an email asking for the coloring sheets you'd like and she'll send them to you. Here is her email- [email protected]
Thanks and have a great week,
The YEP Team
Andy, Jennifer, Kathy, and Kenzie