Hello everybody, and welcome to Movies, Math, and More Monday!
First, Jennifer tells us about Fantasia 2000, a movie that beautifully blends melodious music with awesome animation.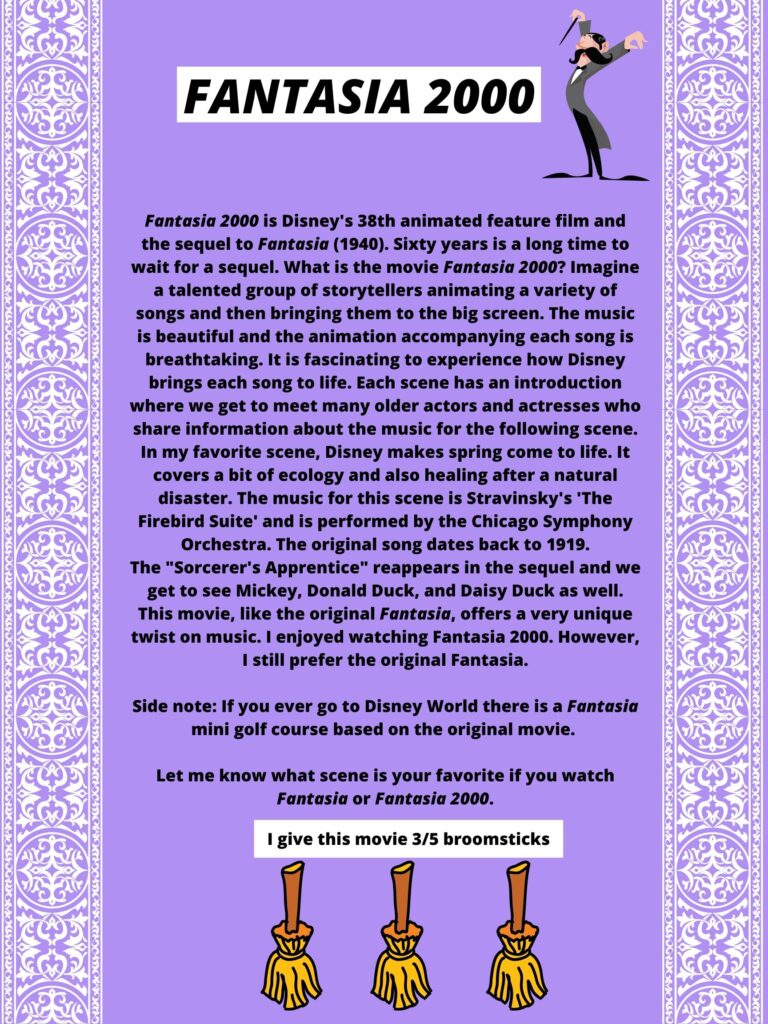 Then, for all the Swifties out there, Kenzie takes a look at Taylor Swift and how she has adapted over her career.
Bonus math questions. Get an extra point each for answering these questions.
Taylor Swift has 97 songs on the Billboard Hot 100 chart. That means she has 17 more than Justin Bieber, 26 more than The Beatles, and 111 less than Drake. How many Billboard 100 songs do Justin Bieber, The Beatles, and Drake have combined?
Fantasia 2000 actually came out in 1999, and was the sequel to Fantasia, which came out 59 years earlier in 1940.   What is one math term you know that describes the number 59?
To send us your answers, you can fill out the message form on the Contact page above, or send an email to any YEP advisor. All our email addresses are on the Contact page as well. As long as we get them one way or another, you'll get the points.
Thanks, and have a great day,
The YEP Team
Andy, Jennifer, Kathy, and Kenzie