Hello everybody, and welcome to Movies, Math, and more Monday!
First, Kenzie tells us about a movie with one of the most "super" dads ever, with The Incredibles!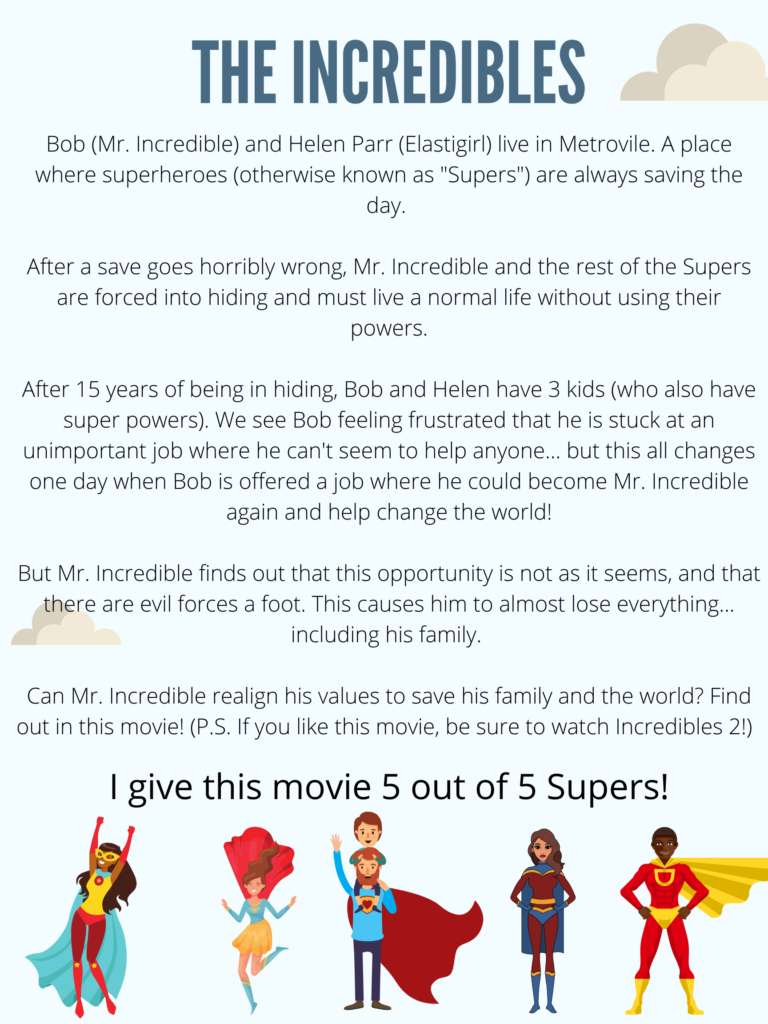 Then, Andy talks about one of the most surprisingly good father-figures, Gru from Despicable Me.
And last but not least, check out Jennifer's review of Tarzan.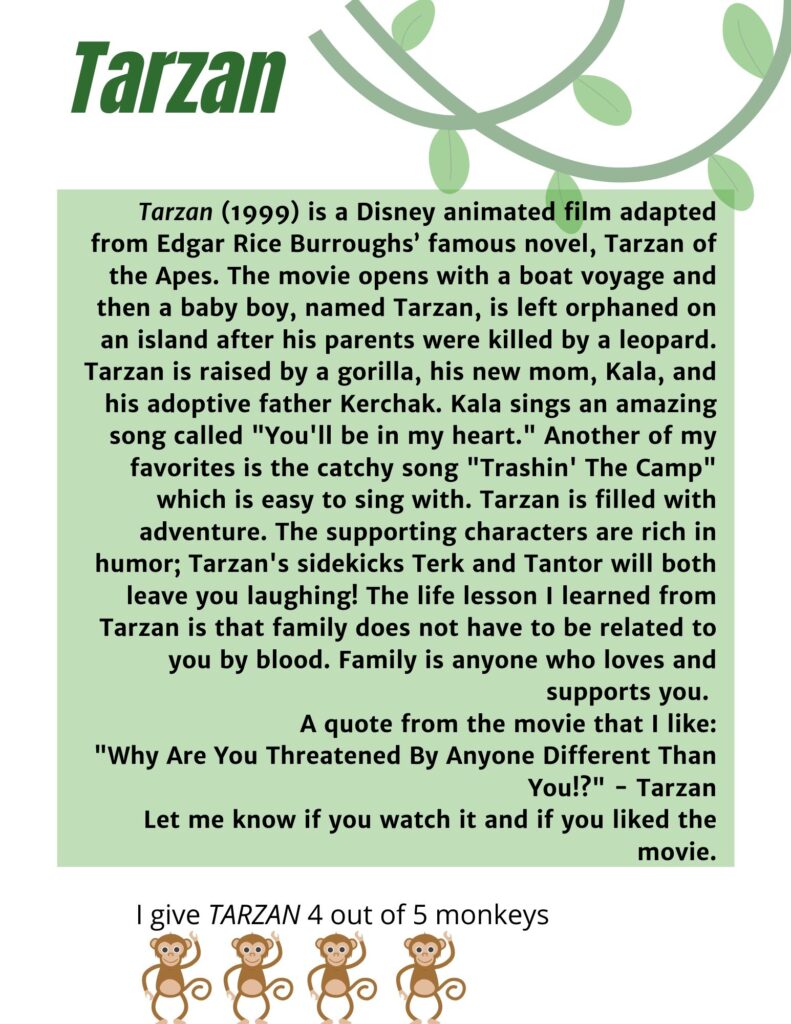 As a bonus, check out this Recipe For "Tarzan S'mores."
Thanks and have a great day,
The YEP Team
Andy, Jennifer, Kathy, and Kenzie