Hello everybody, and welcome to Movies, Math, and More Monday!
This week we have two movies we want to talk about, including one fun summer movie, and one classic American tale.
First, Andy takes a Summer Vacation with the family from Hotel Transylvania.
Next, Jennifer has a thing or two to say about An American Tail. Spoiler Alert: Her review is not a recommendation!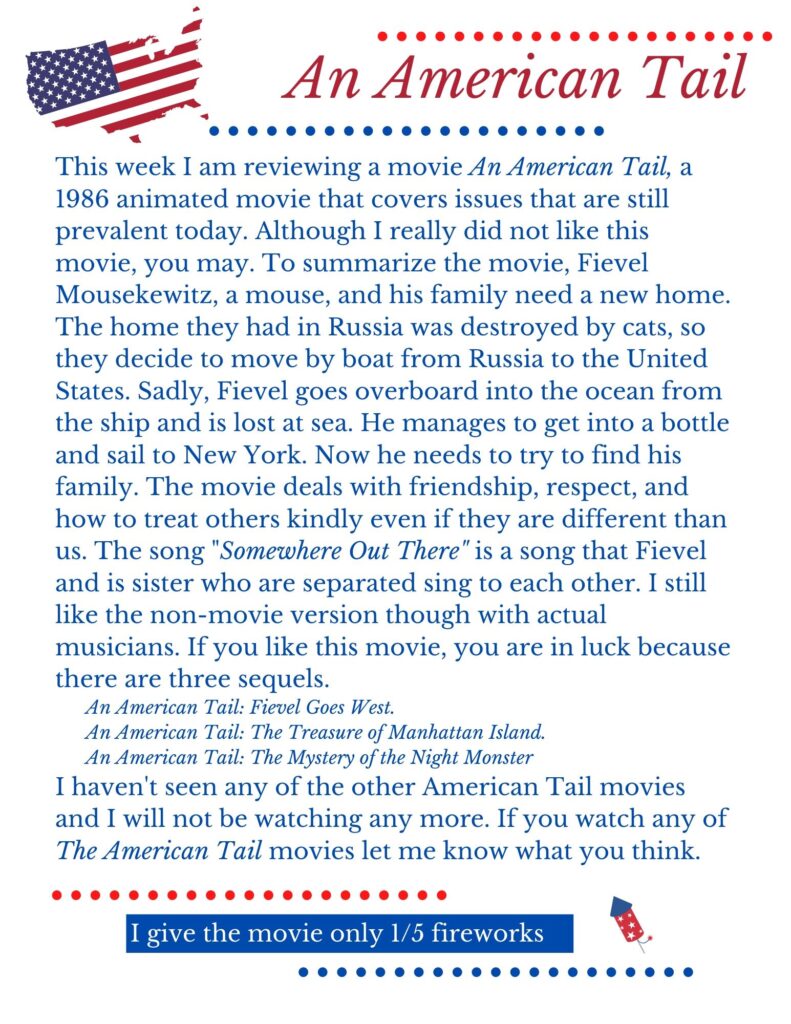 Bonus questions. Get an extra point each for answering these questions:
We celebrate on July 4th 1776 Independence Day! This celebrates the signing commemorating the Declaration of Independence and the question is…how many years ago was this?
If I saw 80 fireworks and 10 percent were red, How many were red?
To send us your answers, you can fill out the message form on the Contact page above, or send an email to any YEP advisor. All our email addresses are on the Contact page as well.
Thanks and have a great day,
The YEP Team
Andy, Jennifer, Kathy, and Kenzie