Hello everybody, and welcome to Movies, Math, and More Monday!
This week our theme is focused on one of our favorite topics, Fantastic Food! We'll talk about some food related movies, share a recipe or two, and much more!
We'll start with Andy talking about Cloudy with a Chance of Meatballs, which really connects with his dream of delicious food falling from the sky.
We also get to learn about the greatest chef in all of Disney history who happens to be a rat with Jennifer's review of Ratatouille.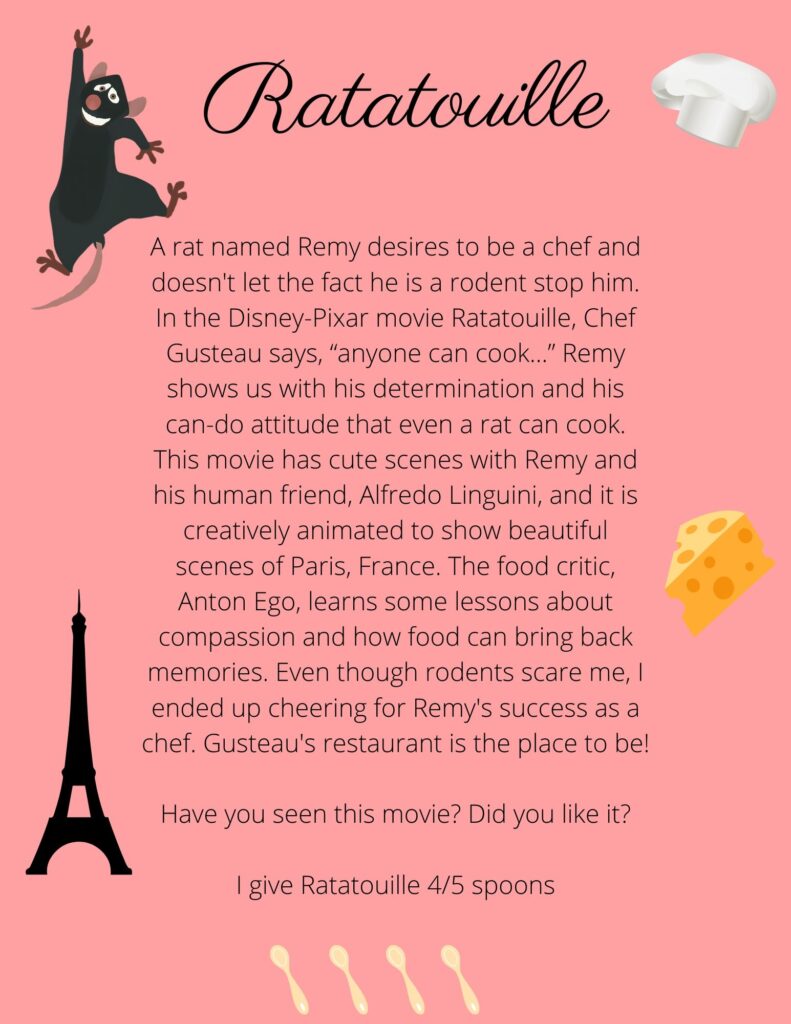 As a bonus, we have links to a few related sites below.
Remy's Ratatouille Eggs Recipe
Using food to teach middle school math.
Thanks and have a day,
The YEP Team
Andy, Jennifer, Kathy, and Kenzie