Hello everybody, and welcome to Movies, Math, and More Monday!
To start our Halloween week, see what Kenzie has to say about one of her favorite Halloween movies, Halloweentown!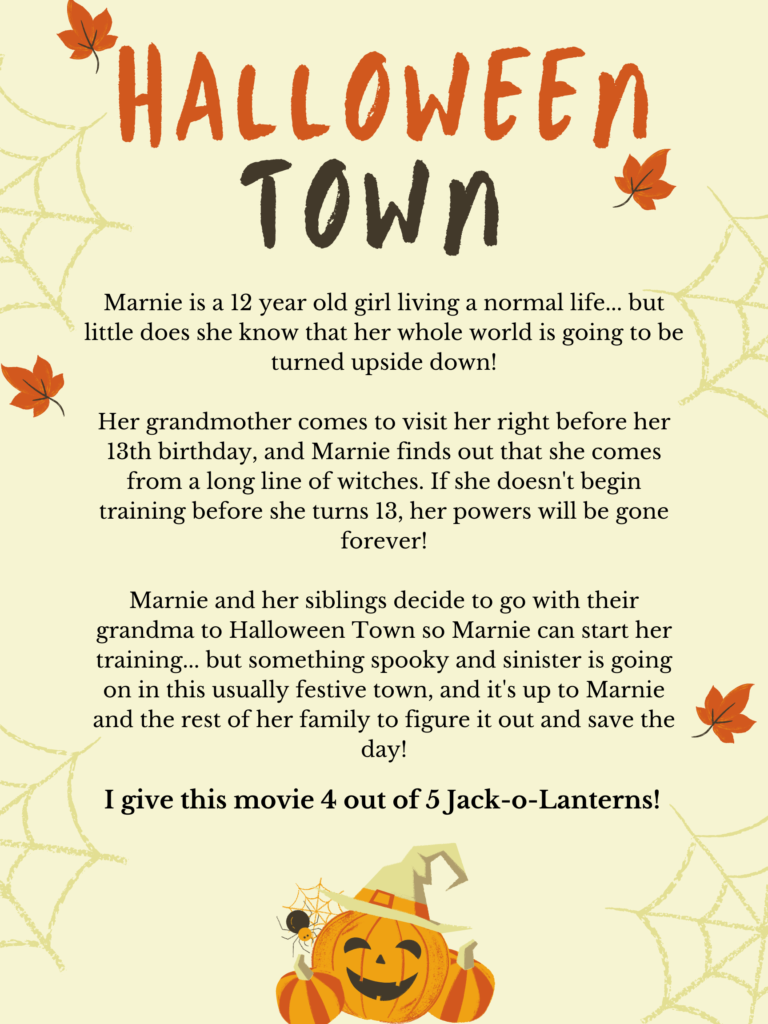 We also want to remind students that they can join us today for a Zoom meeting at 4:30.
We will also be having a party on Zoom this Friday. Wear a costume for a bonus point!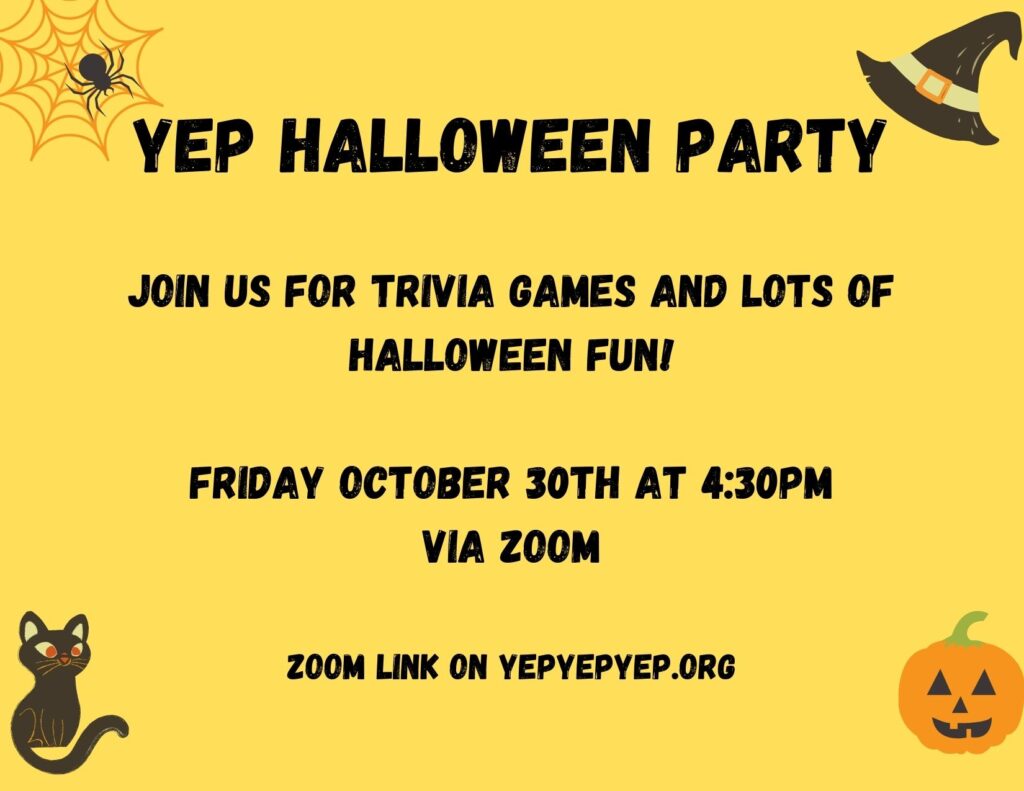 Bonus math questions. Get an extra point each for answering these questions:
For Halloween I got 26 pieces of candy in red wrappers, 11 in blue, 15 in brown, and 7 yellow. I traded my friend 5 red and 6 blue for 8 gold. How many total pieces of candy do I have now?
There were 29 people at a costume party. 3 dressed up as Superman, 4 as Wonder Woman, 5 were Iron Man, and 6 were Mermaids. The rest were Unicorns, which is very popular this year. How many people were wearing Unicorn costumes?
To send us your answers, you can fill out the message form on the Contact page above or send an email to any YEP advisor. However we get your answers, we'll make sure you get your points.
Thanks, and have a great day,