Hello everybody, and welcome to Movies, Math, and More Monday!
First, read what Jennifer has to say about the exciting sports movie Space Jam!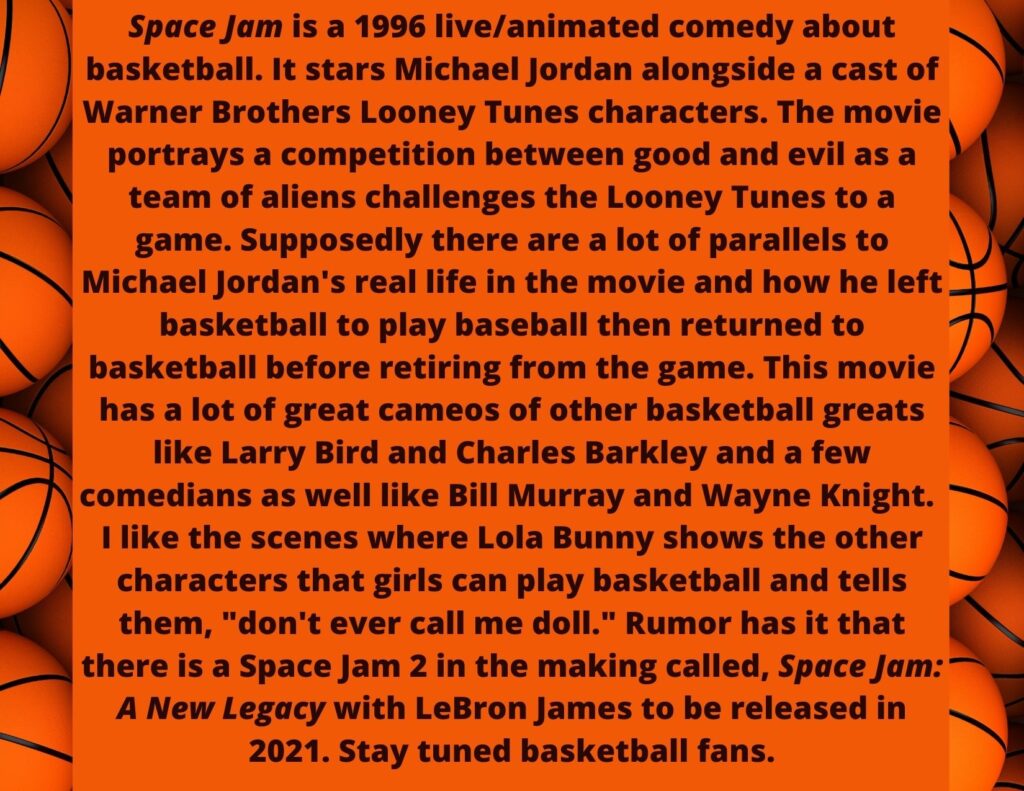 Next, Andy talks about why now is such an exciting time to be a sports fan!
Bonus math questions. Get an extra point each for answering these questions:
A typical hockey rink is 200 feet long by about 85 feet wide. How many square feet is a typical hockey rink?
The earth has a circumference of about 24,900 miles all the way around. The fastest baseball pitch was 105 miles per hour. At that speed, to the nearest hour, how long with it take for the ball to go around the planet?
To send us your answers, you can fill out the message form on the Contact page above or send an email to any YEP advisor. All our email addresses are on the Contact page as well. However we get your answers, we'll make sure you get your points.
Thanks, and have a great day,
The YEP Team
Andy, Jennifer, Kathy, and Kenzie